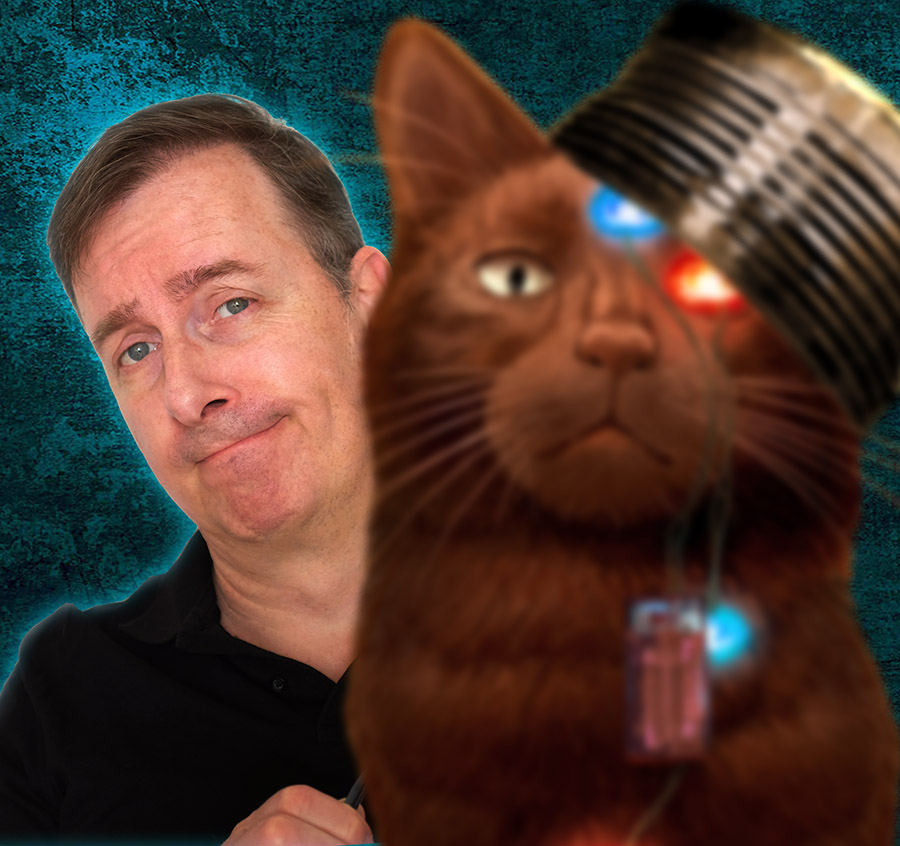 Wow! 400 registrations for Creaturi Cats!



Hello! Nice that you are here!


I'm Corvin, a painter, illustrator and graphic designer with lots of creative ideas – that's what brought you guys here.

"Creaturi" is my label for realizing all kinds of creative ideas, and these are mostly crazy creatures. In addition to numerous covers for magazines, DVDs, film & comic conventions and more, I also invented my own characters and presented some of them in my own comics.

Everything you see in "Creaturi Cats" comes from my hand and my head. This is ONLY available directly from me, the artist!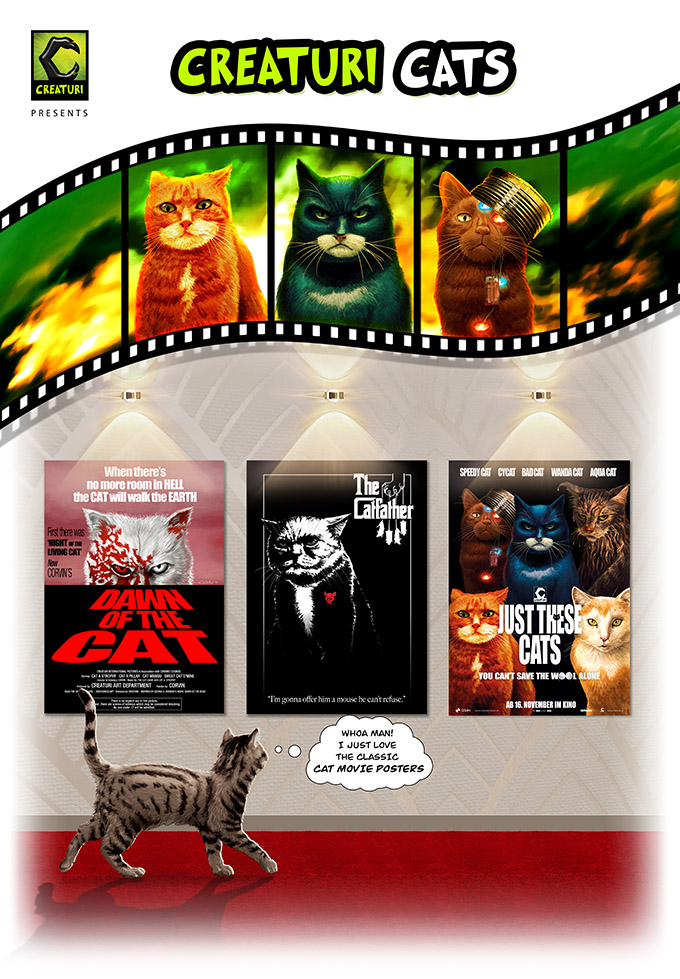 What is Creaturi Cats?
I've been a cat fan since I was 6 years old. A few years ago I painted "Dawn of the Cat" – a real movie poster as a parody.
As I quickly noticed, all the film and cat fans were absolutely thrilled with it and wanted more! So I made more parody posters and the enthusiasm of the fans grew bigger and bigger.
Now is the time to show it to ALL cat and movie fans!


But that's not all that "Creaturi Cats" is by a long way!
Two teaser trailers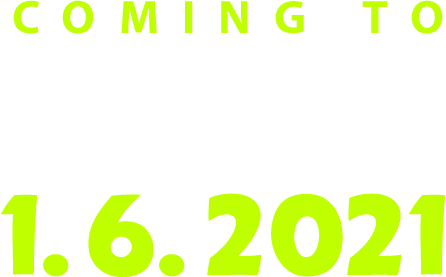 The Start
On June 1st the "Creaturi Cats" will start on the crowdfunding platform Kickstarter.

It is a project that I have developed – but it also grows TOGETHER WITH YOU!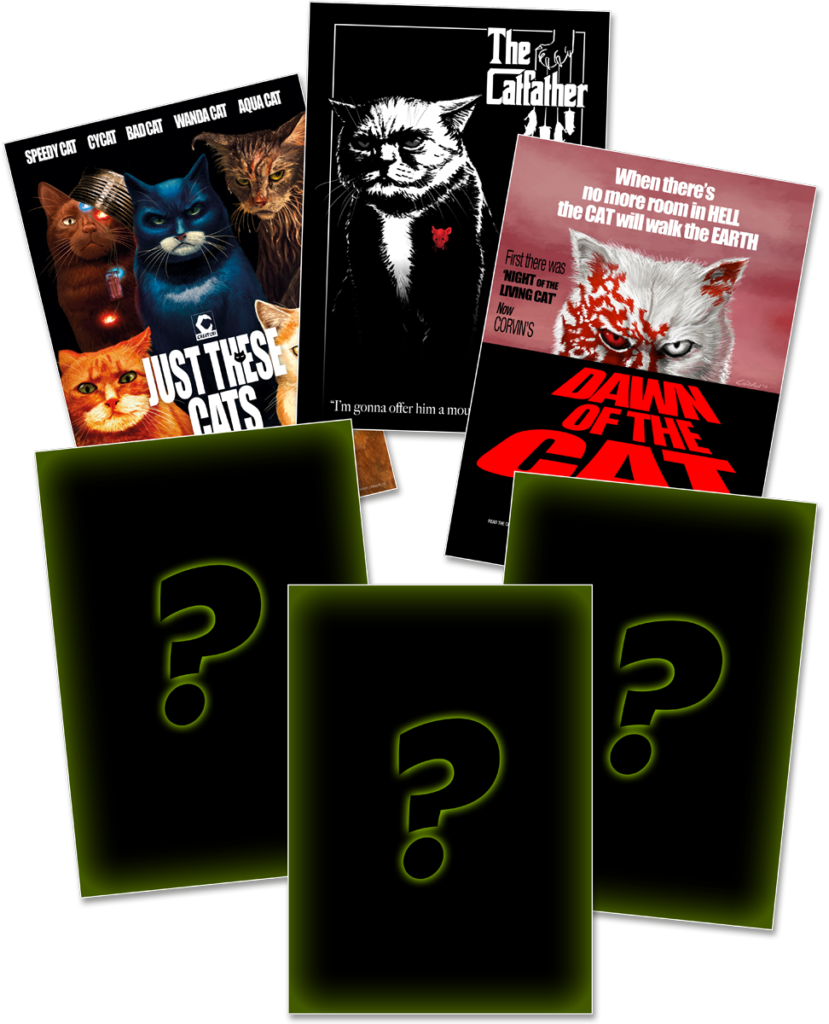 I start with 6 of my movie poster parodies. There is also an early bird gift that will only be given within the first 48 hours. So if you buy one or more of the poster parodies, for example, you will also get a very cool cat motif!
What's the early bird gift? Hmmmm, you've all met "Bad Cat", the scowling cat that probably convinced you to come here. I like him a lot too, and he plays a special role in that gift.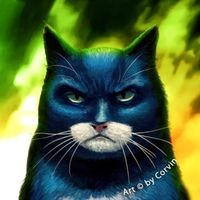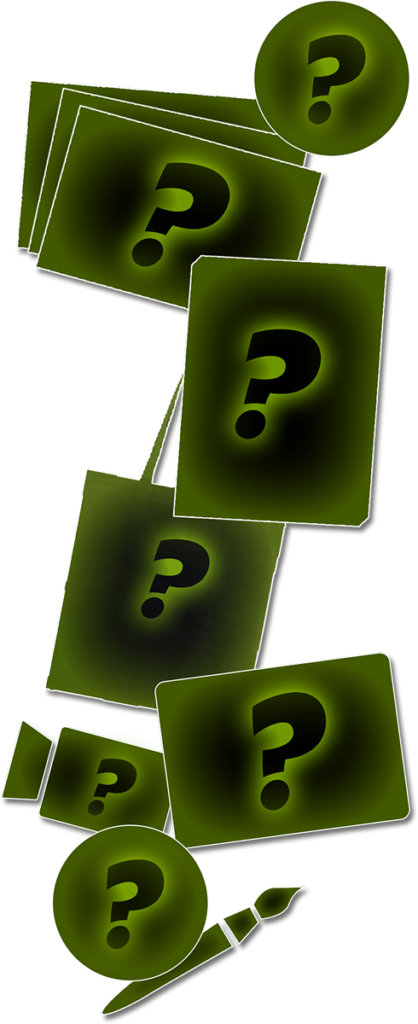 What else is there? A lot!


Because WITH YOU, the fun is just beginning!


The more people participate and the more successful the crowdfunding becomes, the more "Creaturi Cats" will be there for EVERYONE!

There will be more:
• GIFTS for you!
• other cat art items (check the hint on the right)
• more cat movie parodies
• and much more


How does that work? Very simple:
Because then I have more financial means and will use them to invent, paint, and print more cats for all of us!


The posters are only the start of Creaturi Cats. I have already prepared many other nice things for this campaign and will continue to develop new things during the financing phase. It's a living project.
The campaign will stay exciting, which is why I won't tell you everything all at once, but rather step by step. And you will be a big part of it.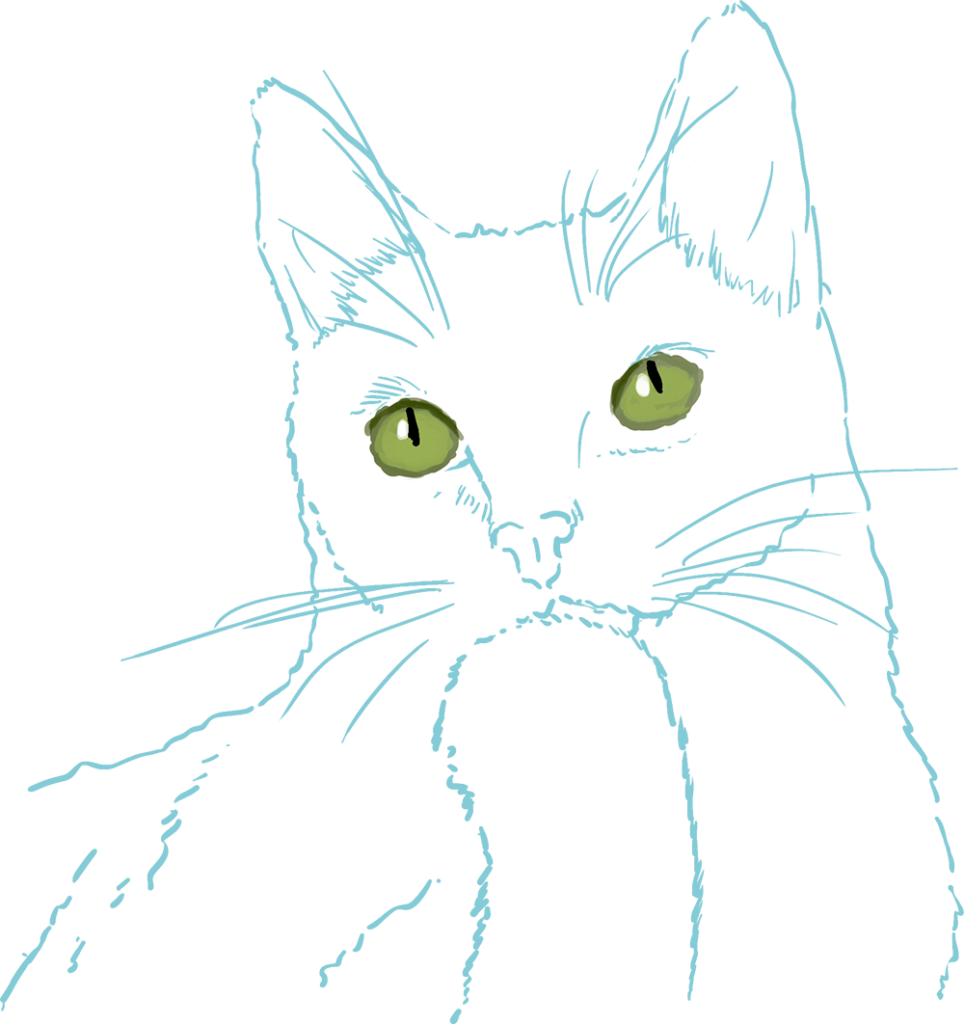 Are you unsure if this is something for you?
If you just want to watch the "Creaturi Cats" on Kickstarter first, want to know what is happening and which gifts (stretch goals) and other things are unlocked, then you can choose the € 1 pledge.
If you like it, you can always change the amount later and buy something and become part of the clowder.
And if you don't want to do anything, that's no problem either – I'll occasionally get in touch with you with the newsletter and report the latest.
EVERYONE can support:


Regardless of whether you participate or not: tell your friends!
SHARE

this page with all of your friends who are fans of cats or movies – or both!
Let people know on film forums or cat forums
There's even an exclusive

prize

for everyone who joins Kickstarter AND has

recruited

someone to join!
Click here to get to the Kickstarter campaign (live on June 1st):

For NEW newsletter subscribers:
You are not yet in the newsletter and would like to register: